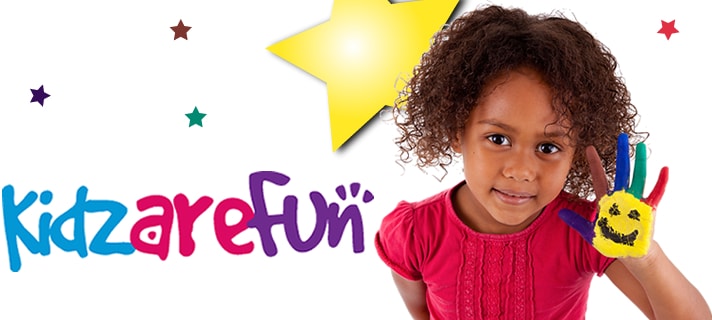 We encourage our children to reach for the stars! By helping them with ...
Navigating the world around them
Developing self-esteem
Becoming independent, self-sufficient contributors
High quality loving care providing peace of mind for their parents.
Five-Star Child Development Centers with ...
Hands-on Owner/Director
Top-Notch Programs and Facilities
Commitment to quality child care and early development.
Each and every day at Kidz Are Fun we are ... Celebrating the Joy of Childhood!
Kickstart your

child's love of learning

at our
"The director is a wonderful lady the staff are very friendly and the curriculum for all ages is very appropriate and educational..... They have a great way of opening up the kids to new things such as foods and learning experience.... I like it and have sent both of my kids here and they will continue to go!"
—C.S
"Best daycare hands down very attentive and hands on with your kids!"
—K.M
"One of the best childcare centers around!!!"
—E.M
Get everything you need to begin the enrollment process for your child